 NEXT LEVEL 2018 will surely stay in the memory of all the participants for a long time. The August event was visited by over 60 strictly selected drift cars, from 7 countries! Undoubtedly, it can be said that Autodrom Pomorze for two days turned into the European capital of stylish drifting and NEXT LEVEL 2018 went down in history as an event of international rank.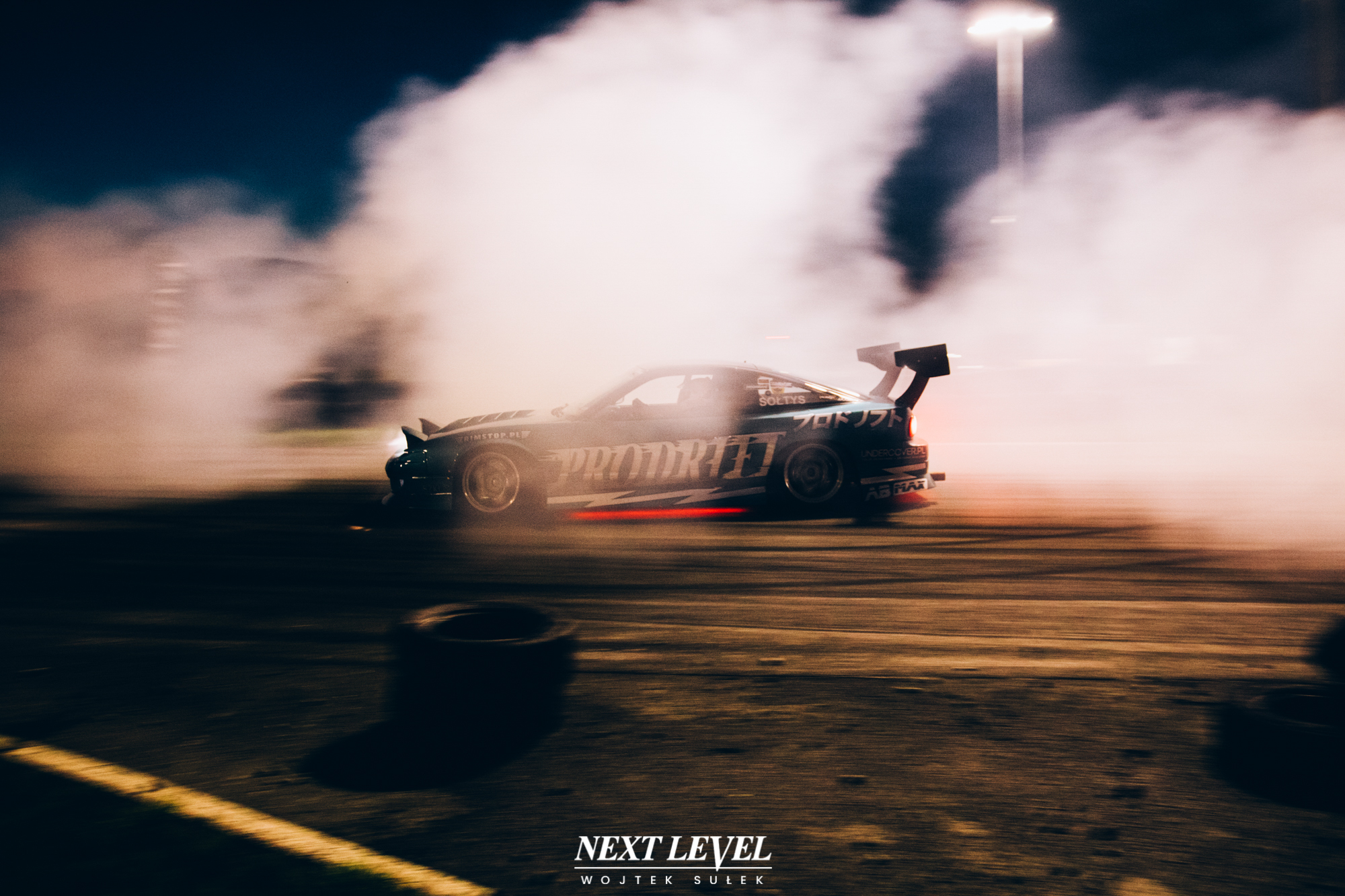 Thanks to the extensive cooperation with our partners from USA (Hoonigan, Factory 83) and from Poland (Musk Customs, Hot Vision) we have managed to create a unique project on a global scale - the Eurostallion. The car was built on the basis of one of the most recognizable drift car in Poland - "Germański Oprawca" belonging to Jakub "Musk" Tatara. Another important point was added to the already colorful history of Musk's BMW E36.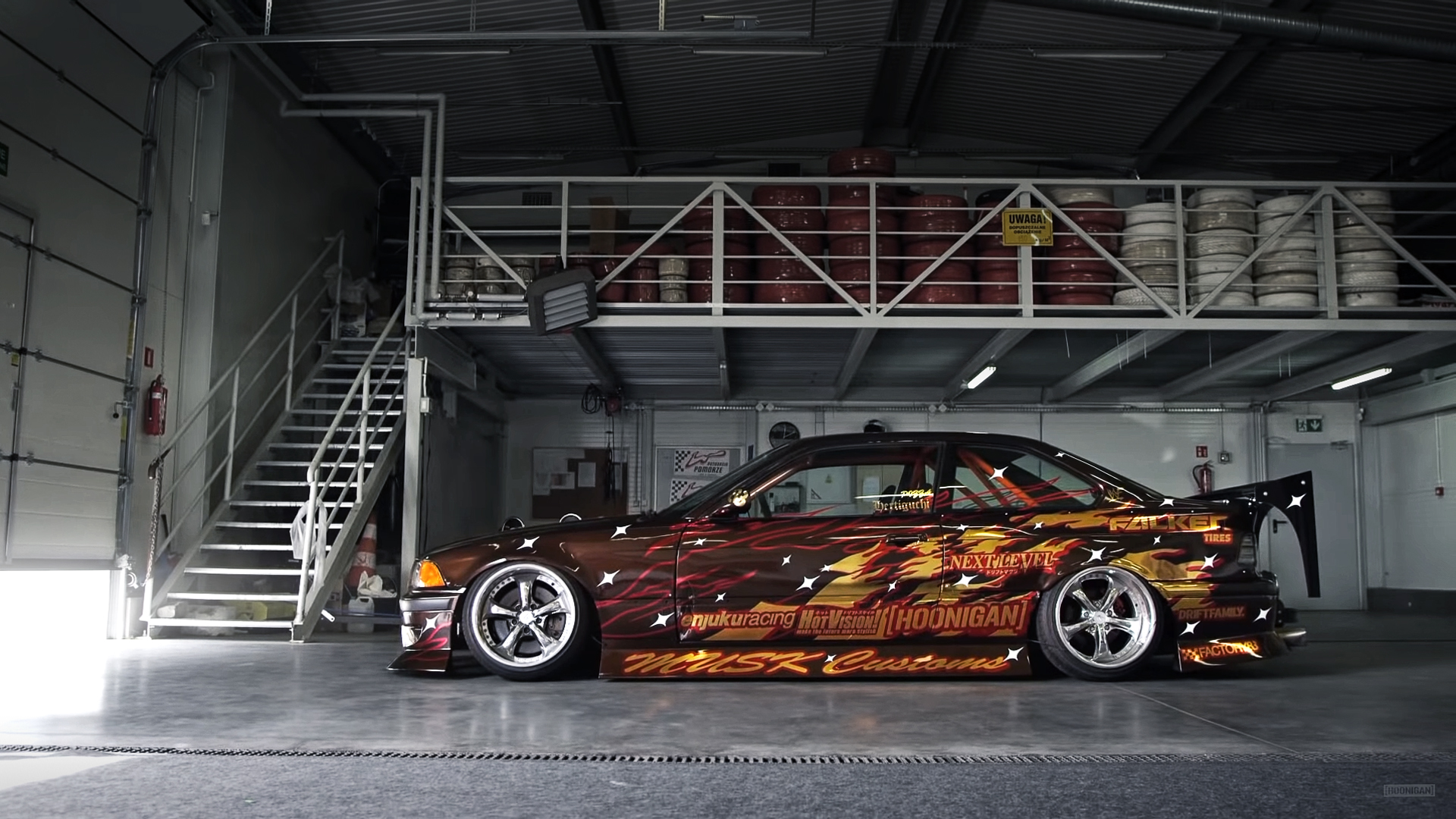 The assumption of the project was to prepare a drift car for our special guest from the United States - Hertrech Eugene Jr. from Hoonigan. The car was built and wrapped to resemble Mazda Rx-7, which Hert drives in the USA. Have we succeeded? Check it out below!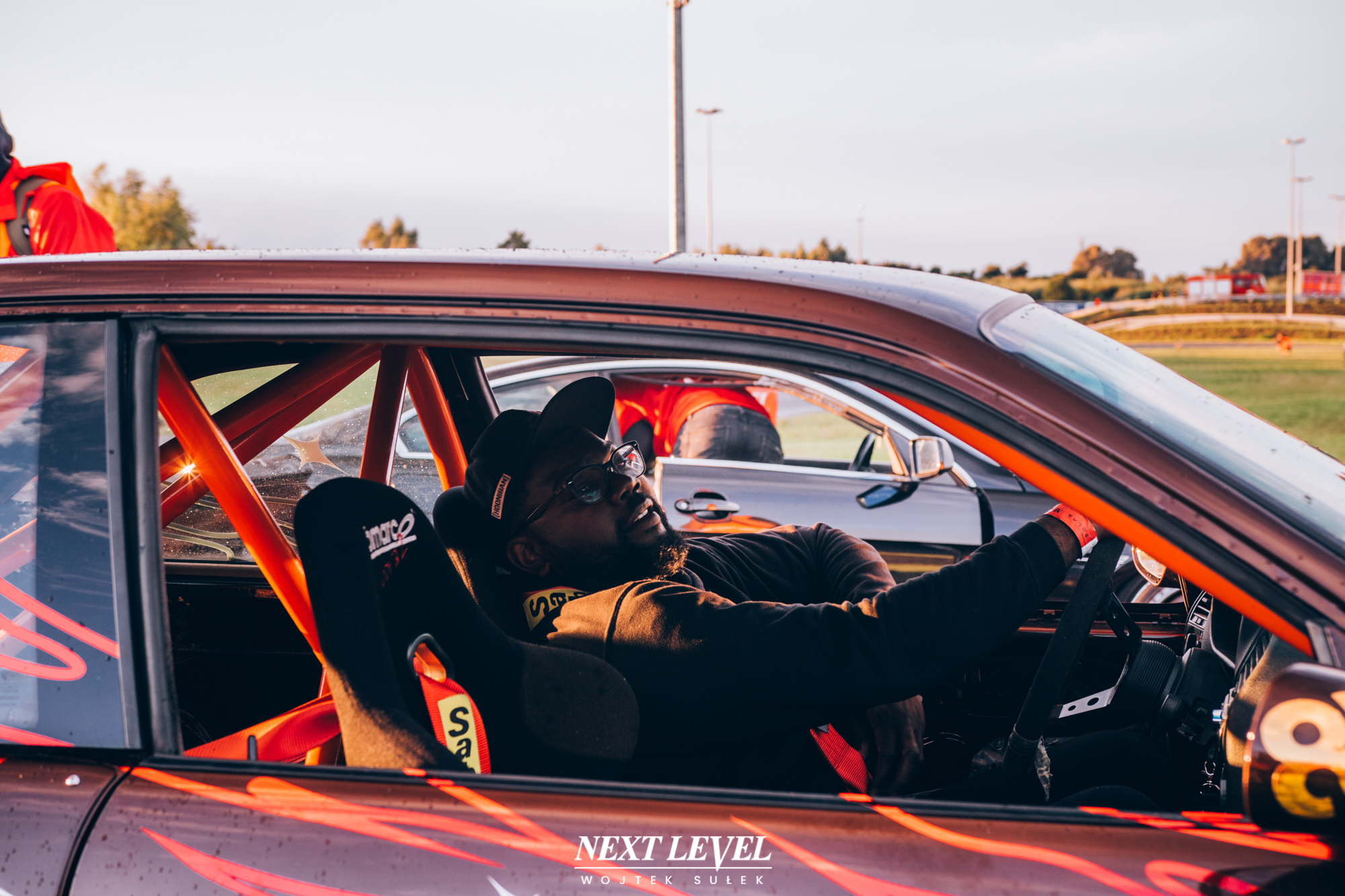 More materials from Hoonigan's visit to NEXT LEVEL 2018 are available on their YouTube Channel. Check out the entire Field Trip series from the trip to Poland, which Brandon Kado filmed with Hert. As it turned out, it was the first Hoonigan visit in Europe ever!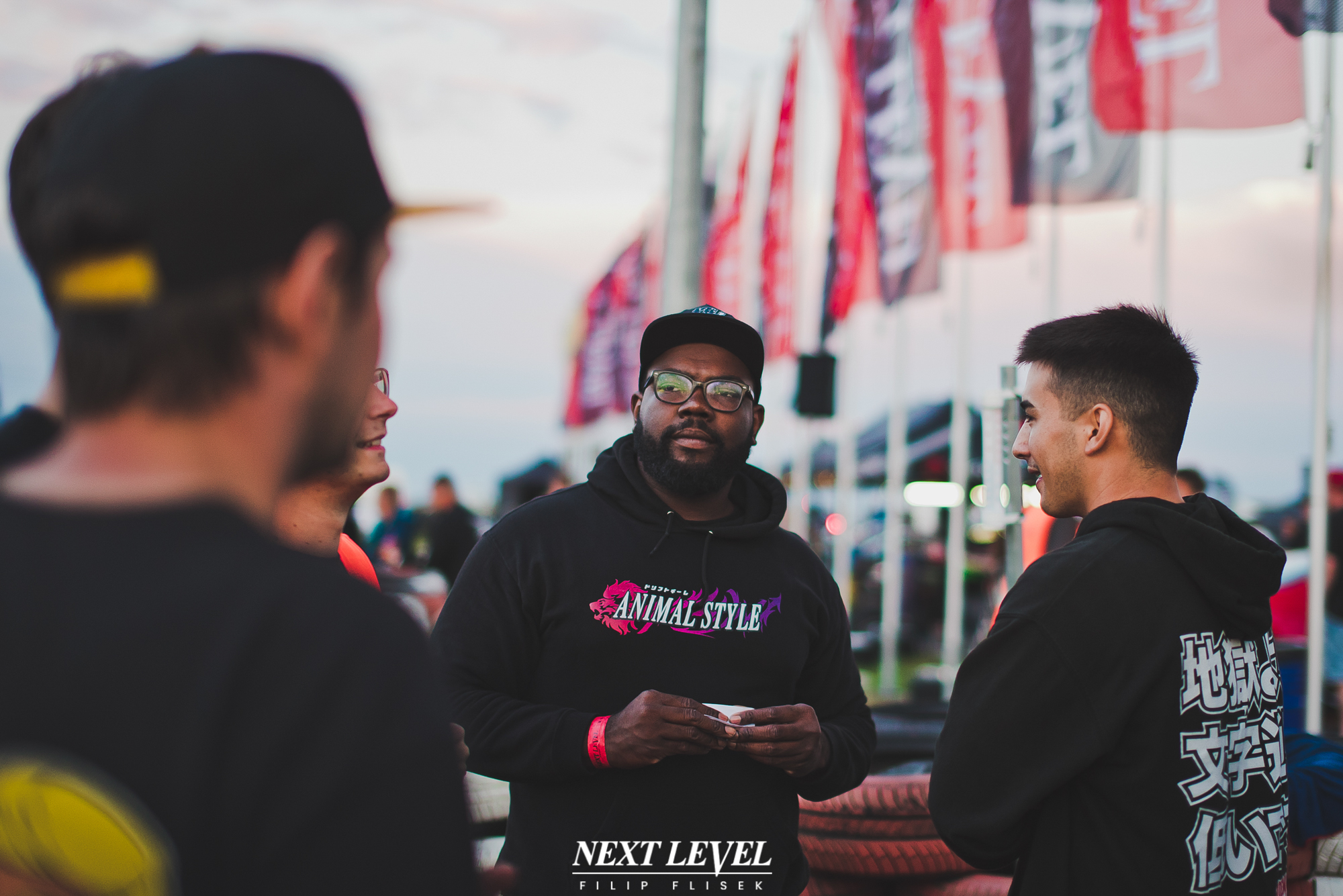 The crew from California was not the only one attraction during last year's event. Tye Jefferies a drifter from Australia who came to his Swedish friends, especially to come with them to NEXT LEVEL 2018, also turned out to be a big surprise. Tye was shredding with Alex Perc his Nissan S13. The swedish team Oaktree Outlaws officially decided to take in Tye as a new member and thanks to this they gained their representative in Australia. Tye travelled halfway around the world just to appear on NEXT LEVEL 2018! Amazing how drifting can unite people from around the world!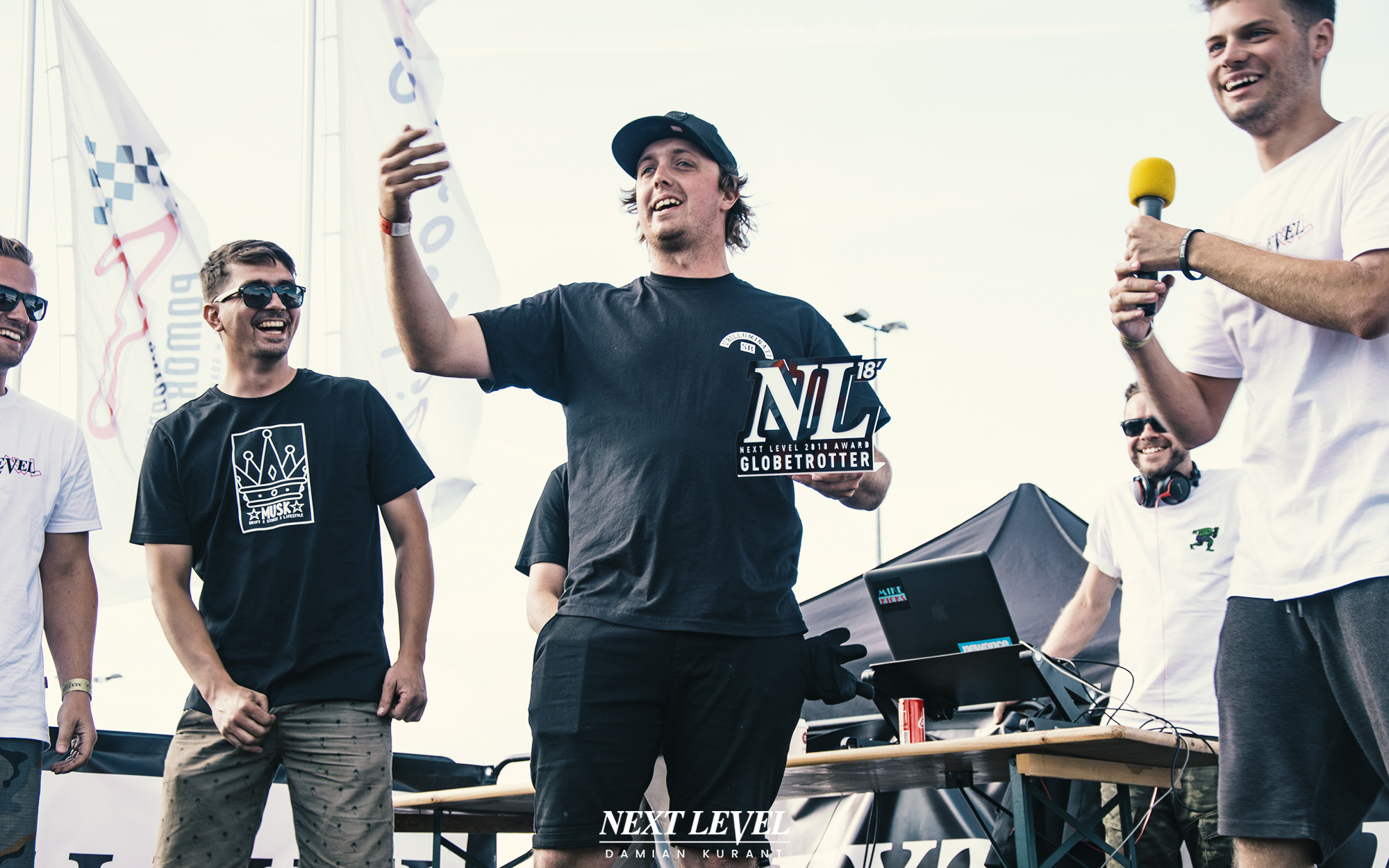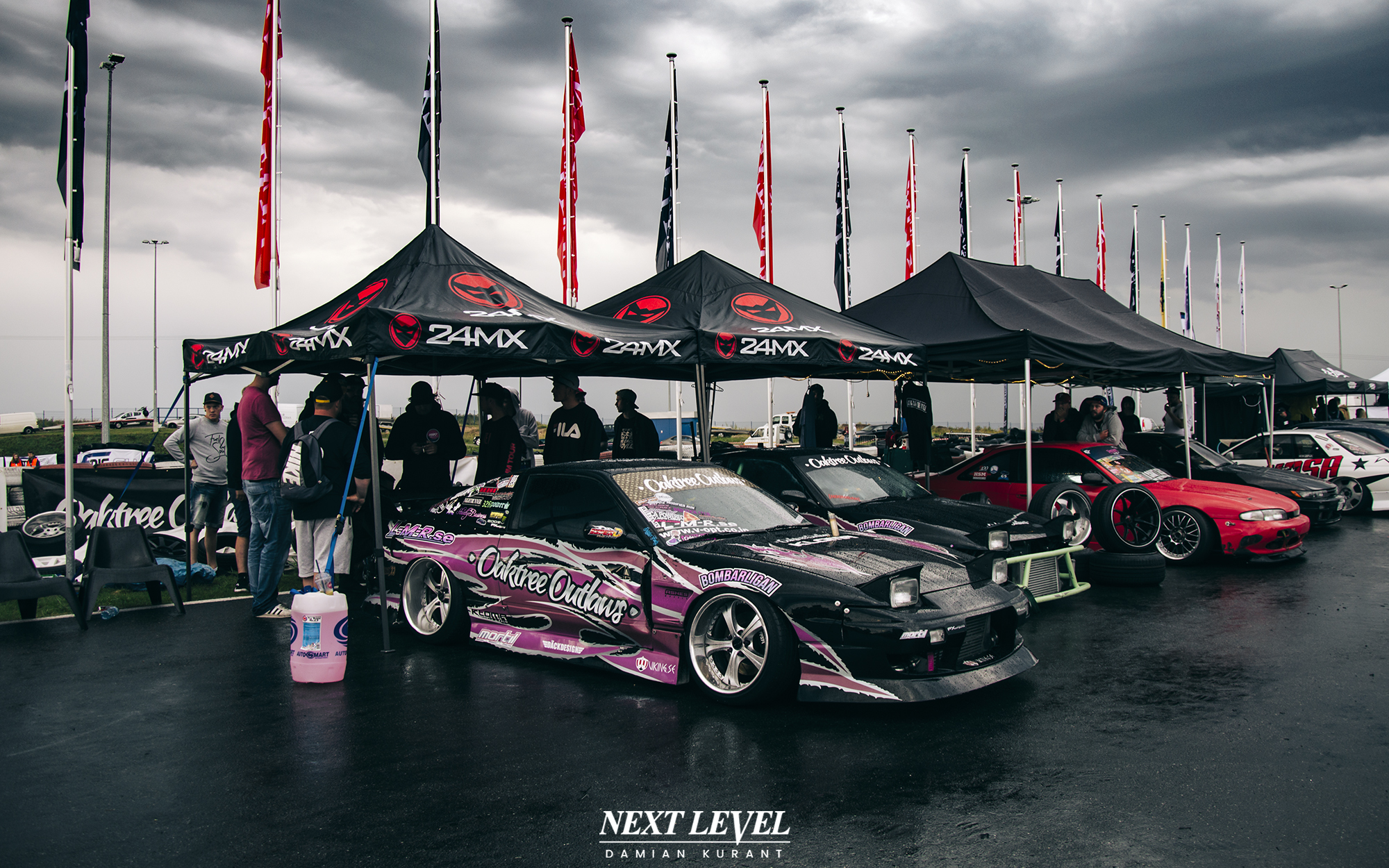 Team Low Origin became an inseparable element of NEXT LEVEL 2018. The crew from Manchester planned to visit us already in 2017, but they finally managed it in 2018. Beyond the unique style of yellow drift cars, Low Origin gave a perfect example of what real team runs should look like! They was driving extremely close to one another for all the time, giving an amazing, unique show.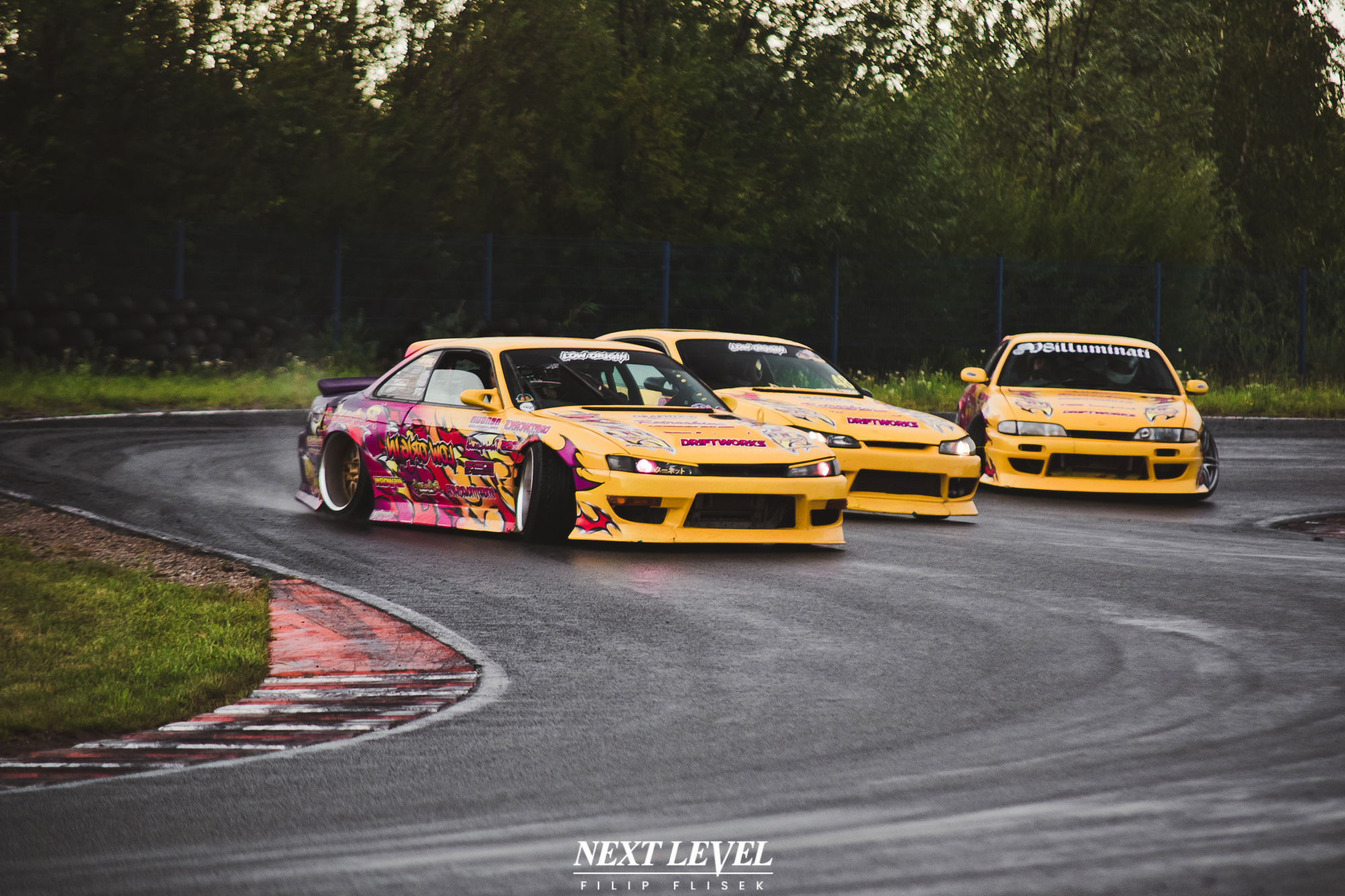 The event was also visited by Adam Maciejewski who came with the Low Origin, and proved that it is not necessary to have a powerful car to drifting with a good style. Adam did his best with his 130-horsepower RX7, giving one of the most spectacular runs. The Mazda making a lots of backfire from the red-hot exhaust, sparks flying from the car, noises of rotary engine that causes bleeding from the ears and numerous backwards entries - this is how we can illustrate Adam's runs during NEXT LEVEL 2018.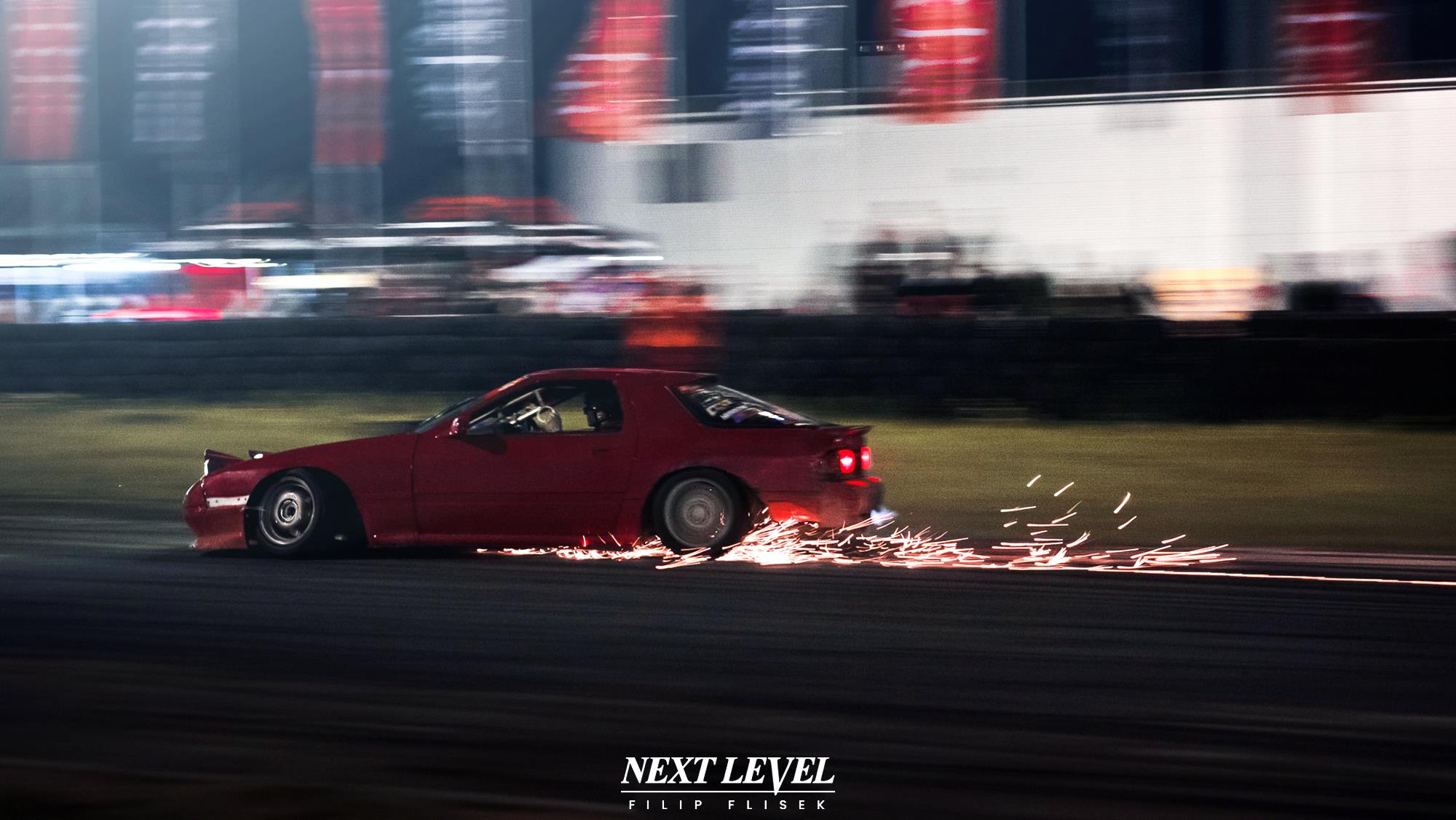 Of course, we can't forget about a large group of Scandinavian drivers who came to our event. In addition to the previously mentioned Oaktree Outlaws with the flawless Nissans of Alex Perc and Filip Aronsson, NEXT LEVEL 2018 was also visited by Christoffer Totte Pettersson from Downforce Garage with his Nissan PS13, Eddie Trinks with Nissan S14 and Johan Lindström with Nissan A31 Cefiro, who amazed everyone by driving with his drift car from Finland to Poland without using a trailer! Last but not least we should mention about Makosa Streetoboys which is Matti Nissinen with Nissan Skyline R32 and Juuso Rajala with BMW E36 Compact.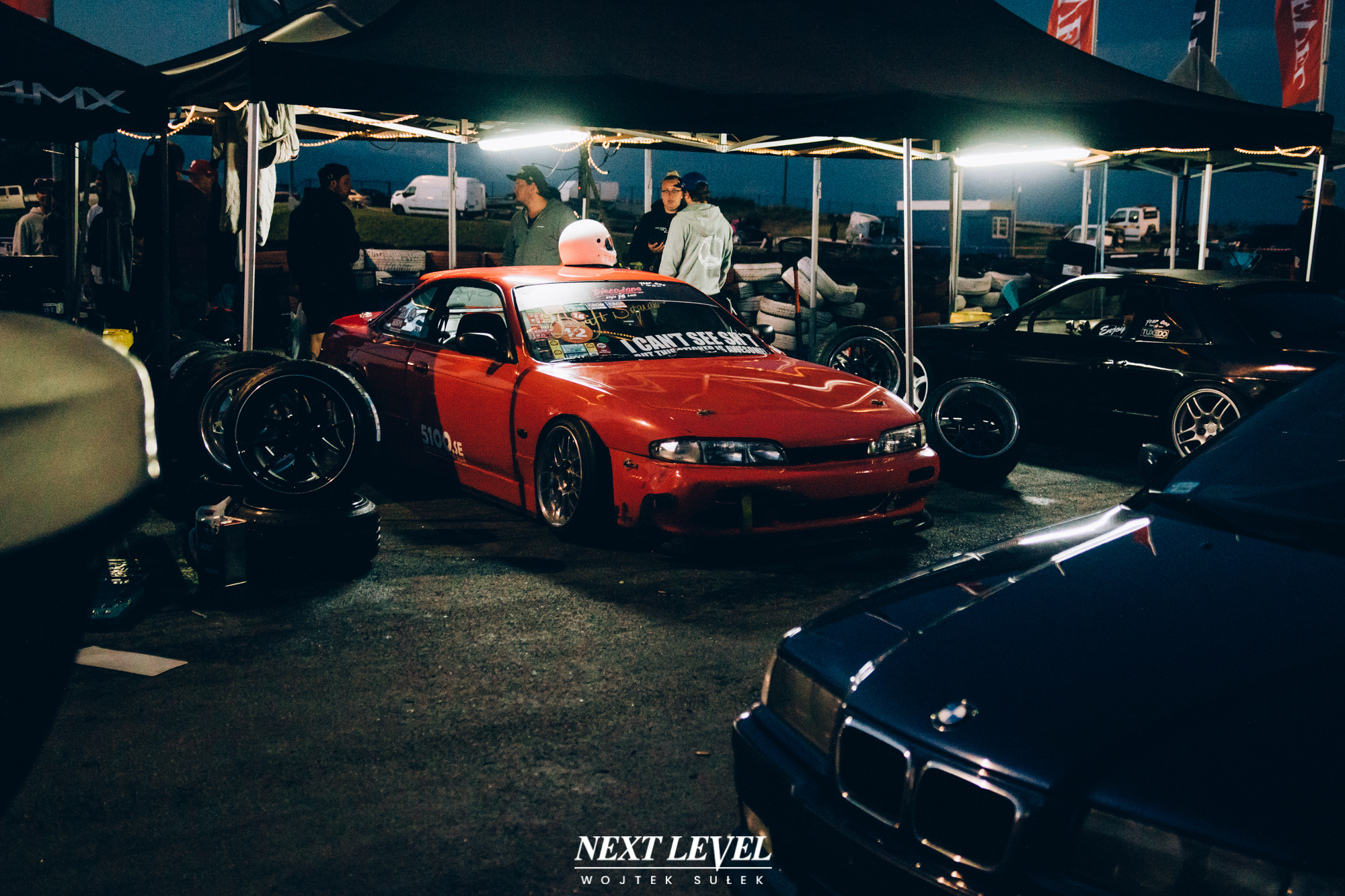 Of course, beyond of a very large group of guests from abroad, NEXT LEVEL 2018 could not be missed by the best Polish drift teams. Apart from the strong representation of Doriminati, the long absent team Prodrift also appeared. TeamCute with the beautiful Szesz's AE86 arrived at the Autodrome Pomorze either. In addition, Wrong Crew, Fgarage and Zip Squad were present too. Of course BellyBoyz from Poznań couldn't miss the event. What is more, we hosted, PentlaSquad and Team Mawaru which were debuting at Next Level. Naturally Stylebangers also came to Pszczółki. Unfortunately, part of the team was super busy organising the event, what made their cars mostly standing at the pit lane. Of course, numerous non-associated drivers were also present at the event. One of them - Szorstki - became a viral by drifting with his a RWD Honda Prelude. All representatives of our country showed that we have nothing to be ashamed of in the international arena, both with the style of the cars, and the team runs as well.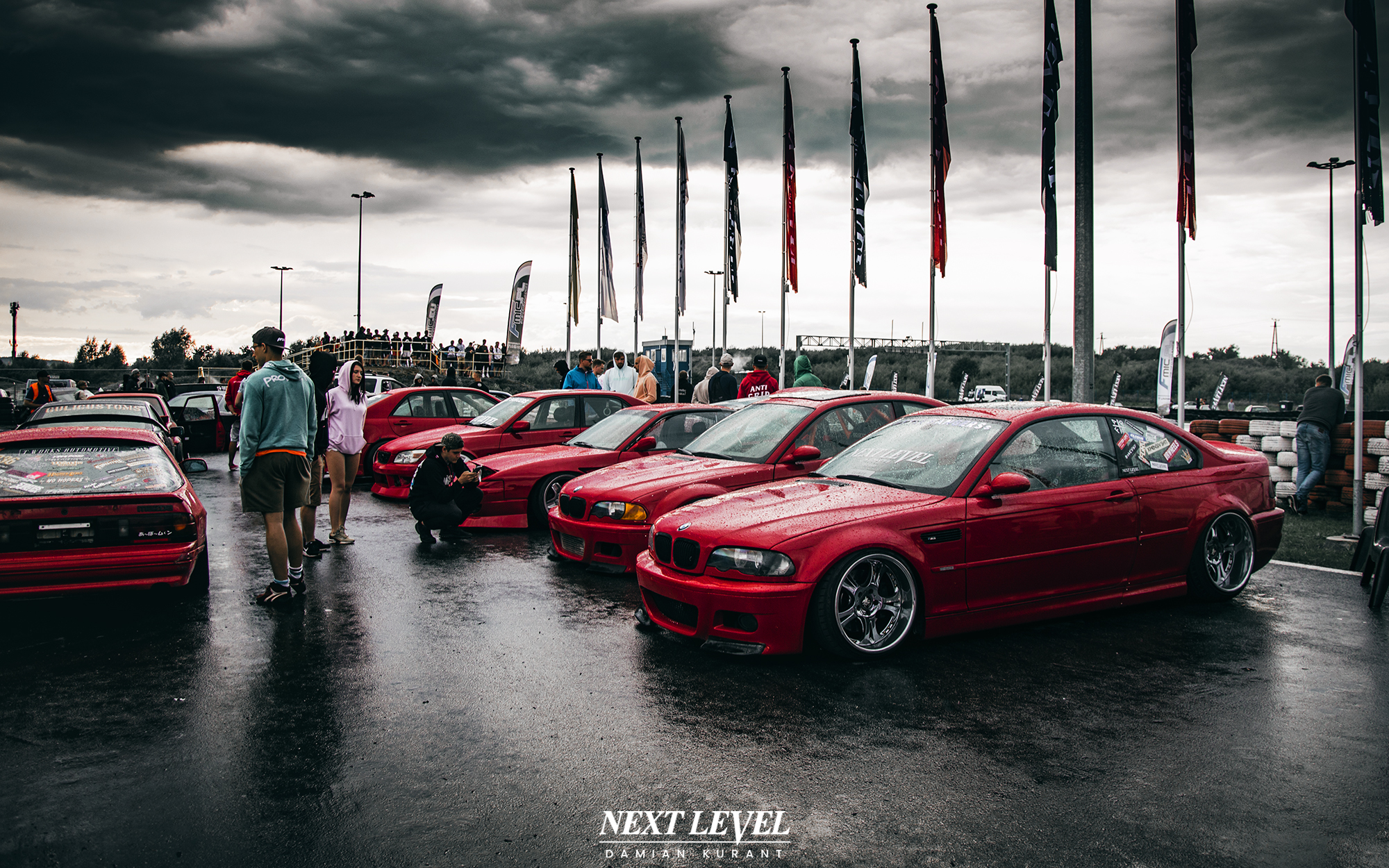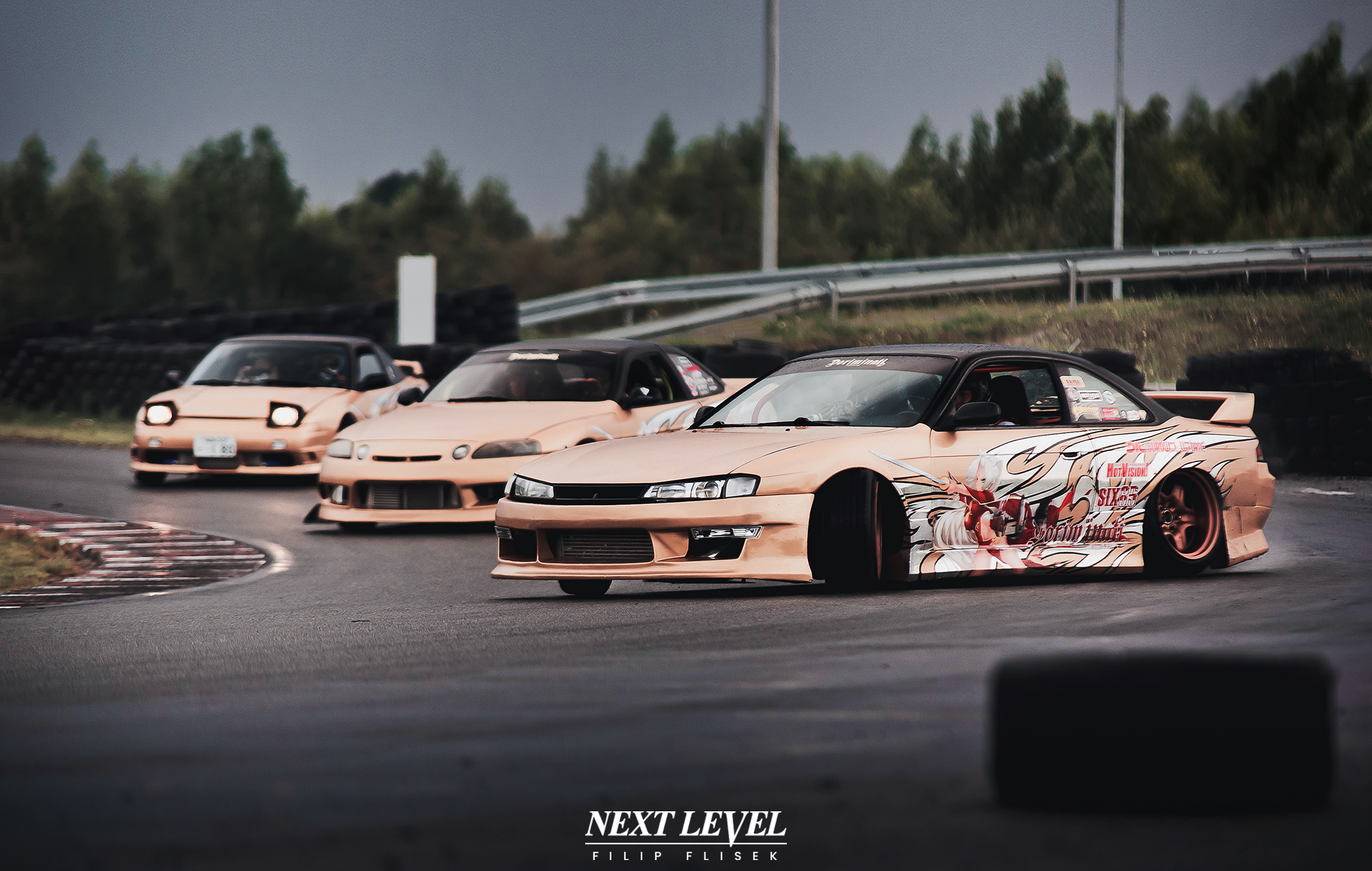 NEXT LEVEL 2018 was additionally varied thanks to the RC Drift Matsuri organized with the help of the Holy Sliders crew. For two days visitors could admire the runs of the most stylish RC models in Poland on a specially prepared track. The boys took care of the smallest details and replicated the Next Level in 1:10 scale.
DJ Mike Kicks from Newonce Radio was playing his best music sets during NEXT LEVEL 2018 and fitted with 100% in the vibe of the event.
The year 2018 was definitely a breakthrough for the existence of Next Level. For the first time, there were so many stylish drift cars gathered in one place. Thanks to the arrival of a large group of drivers, not only from Poland, but also from different parts of the world, NEXT LEVEL 2018 has become an international event. All this motivates us to work harder and we hope that in 2019 we will raise the bar once again.